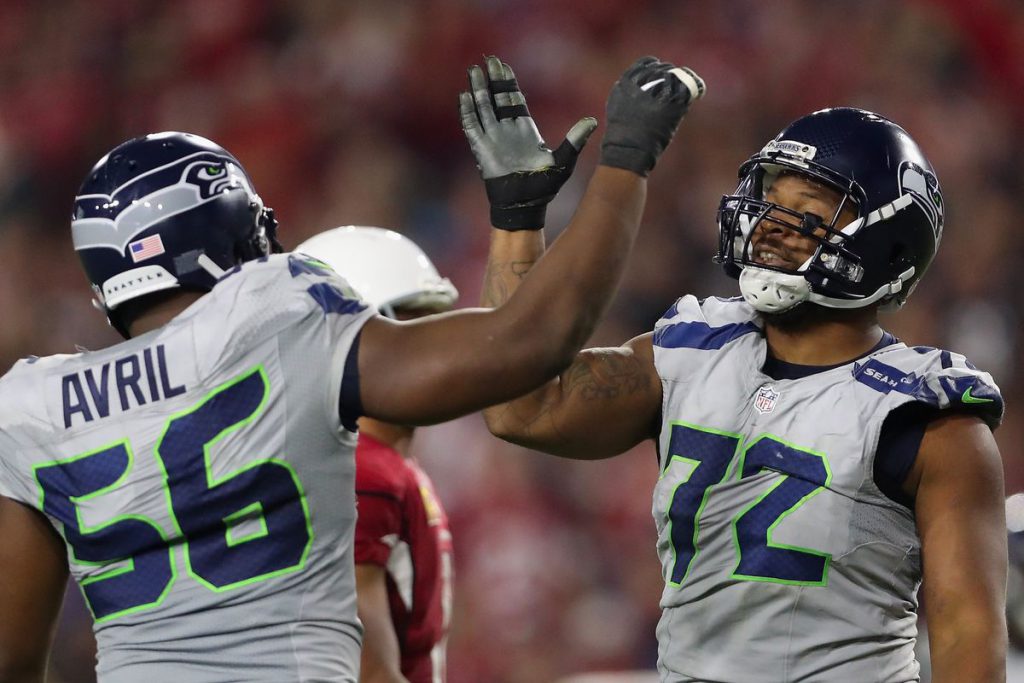 What is Regenokine process and why are Seahawks players getting the treatment?
On Monday, Pete Carroll told reporters that Michael Bennett, Cliff Avril, Tyler Lockett, Luke Joeckel, and Michael Wilhoite are all undergoing a Regenokine process this week. Previously, K.J. Wright and D.J. Alexander also underwent the Regenokine process, where they had success. Despite the players missing preseason time, they're expected to be ready for Seattle's regular season opener against the Packers.
What is the Regenokine process?
The Regenokine process is where "anti-inflammatory factors are removed from the patient's blood, manipulated, and then reinjected into the painful areas," according to the Stem Cell Institute.
SingularityHub describes it as such:
The Regenokine treatment involves extracting the blood and then slightly heating it. The heat creates a kind of "fever" for the blood, inducing the inflammation that is a normal healing mechanism for the body. The blood is then put in a tube and spun in a centrifuge which separates the blood into its constituent parts. A layer of red blood cells collect at the bottom of the tube, a yellowish layer forms above it. The yellowish serum contains the good stuff, now-concentrated cytokines that fight inflammation and proteins that promote good health and block pain. After being injected back into the patient, the serum brings immediate pain relief to most patients. In others it can take several weeks. The feel good effects are effective in about 75 percent of patients and typically last two to four years.
It's called Regenokine in the United States and is a variant of the German Orthokine process, which is not approved in the United States. The Stem Cell Institute says that the U.S. ban has to do with blood manipulation and blood storage. Basically, it's an anti-inflammatory treatment.
What specifically will players be treated on?
According to the Seattle Times, Bennett will have treatment on his knee that he had surgery on last season. Lockett is still recovering from his tibia and fibula fractures from last season and will receive treatment for that. Avril is recovering from sports hernia surgery this offseason, Wilhoite has had a calf issue, and Joeckel had knee surgery in 2016. They will all receive treatment on their respective injuries.
How effective is it?
Wright, who underwent the process two weeks ago, told the Seattle Times he felt "1,000 percent" better than before. Pete Carroll has been happy with it overall and has even given it a nickname. "We have a few guys who have entered the circle—that's what I'm calling it now instead of the process," Carroll said. "They've entered the circle and they'll be gone this week to do their stuff, then they'll meet us in Oakland … We're doing it to make sure that they're strong going into the start of the season. "Our guys that have gone through it have really been positive about it, brought back really good reinforcement thoughts and we're kind of banking on that," Carroll said.
How is it different from stem cell therapy and platelet rich plasma therapy?
Simply put, Regenokine is anti-inflammatory focused, whereas stem cell therapy and platelet rich plasma therapy are focused on regeneration.